Welcome to longest regular river cruise in Warsaw - it is about 9km in about one hour !
Our daytime cruise starting from our mian harbour, goes under four bridges and turns back at fifth one (Łazienkowski bridge) - see indicative route on the map aside. List of upcoming cruises is at the bottom of this page.
On the route you can admire several Warsaw attractions like: panorama of Old Town, Copernicus Science Centre from Wisła, Warsaw Mermaid, National Stadium, entry to Czerniakowski Harbour, Fat Kate water pump station, City Beach Poniatówka, natural parks on the right side of the river and more.
During sunny day you enjoy it from our sun deck. Unexpected rain adds another flavour to panorama view while you are safe in glass covered, heated main deck.
On the board our passengers enjoy hot and cold drinks and free WiFi.
Our  elegant ships can host no more then 12 passengers so we do recommend to buy your ticket in advance.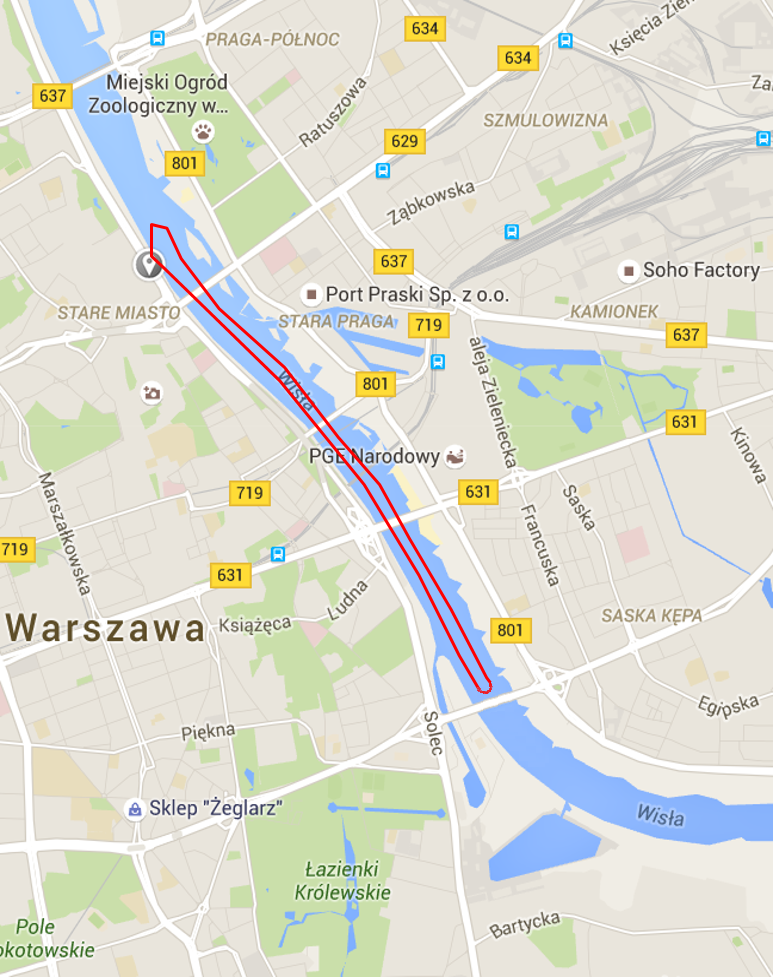 Below is the list of planned cruised for the next few days. Click on "dzienny/daily" to enter selected cruise and buy tickets.
Brak rejsów / No cruises
See you on board !