Evening cruise to experience sunset from the middle of the river. See Warsaw in another light, when nature prepares to night and city to party. This can be romantic cruise or slow beginning of party night.
You can see some bridges with night lights, National Stadium, city panorama and more during this cruise.
Attention ! This cruise is ONE WAY to Pomost 511 near Płyta Desantu or Port Czerniakowski (Solec 8 street) and is NOT returning back to Old Town . Both are less than 5 minutes distance from each other and both are close to Ibis hotel, Torwar, Legia stadium and Łazienkowski Park.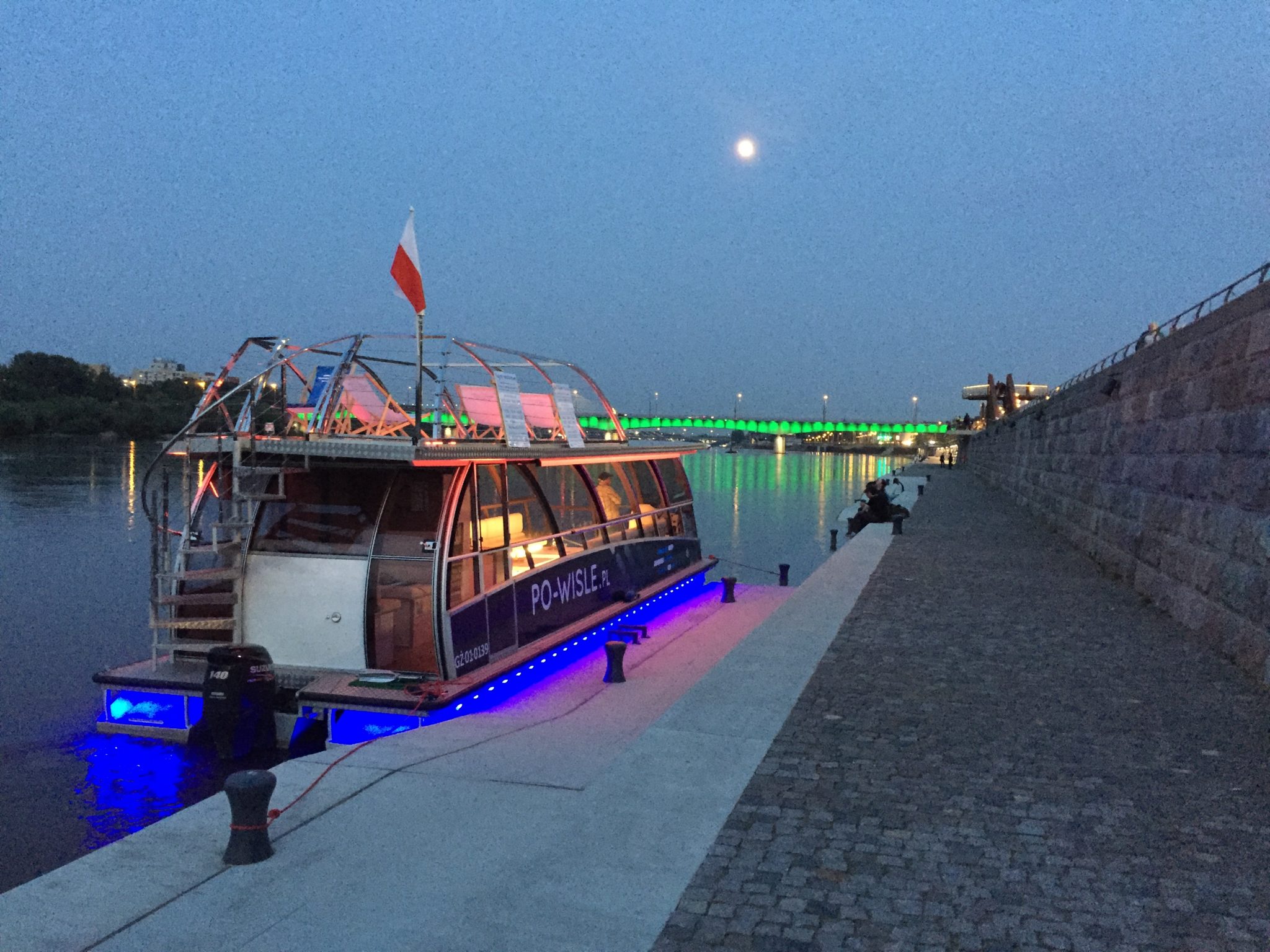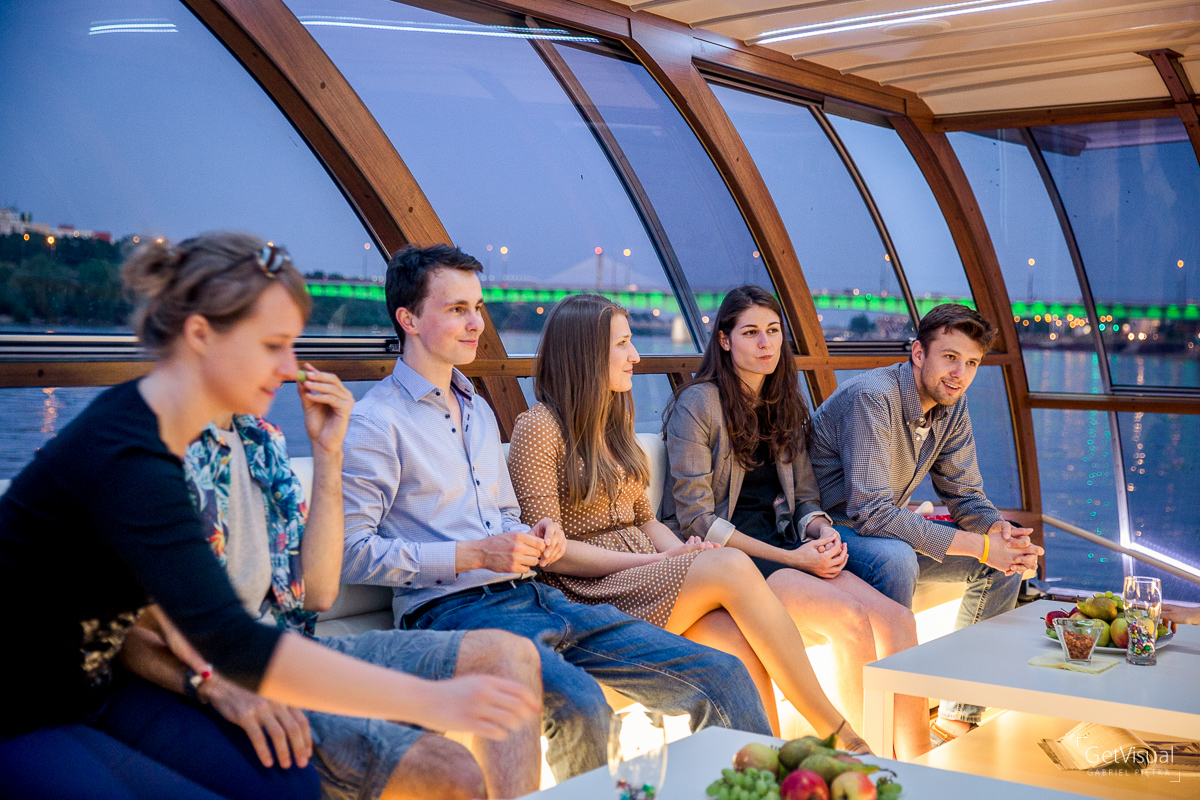 Attention: According to official regulations river is closed for cruising one hour after sunset. Until this this is in force we plan evening cruise to start at different times in different months. Details below:
21:00 July

20:30 August 1 - 15
20:00 August 16 - 28
19:30 August 29 - September 11
19:00 September 12 - 25
18:30 September 26 - October 9
18:00 October 10 - 20
17:30 October 21 - November 6
15:30 November 7 - 30
15:00 December