Evening cruise to experience sunset from the middle of the river. See Warsaw in another light, when nature prepares to night and city to party. This can be romantic cruise or slow beginning of party night.
You can see bridges with night lights, National Stadium, city panorama and more during this cruise.
The cruise last approximately 45 minutes. It goes under 3 bridges and returns in front of Poniatowski bridge.
Attention ! Sometimes this cruise does not return to starting point. There is clear information about it in the specific cruise description.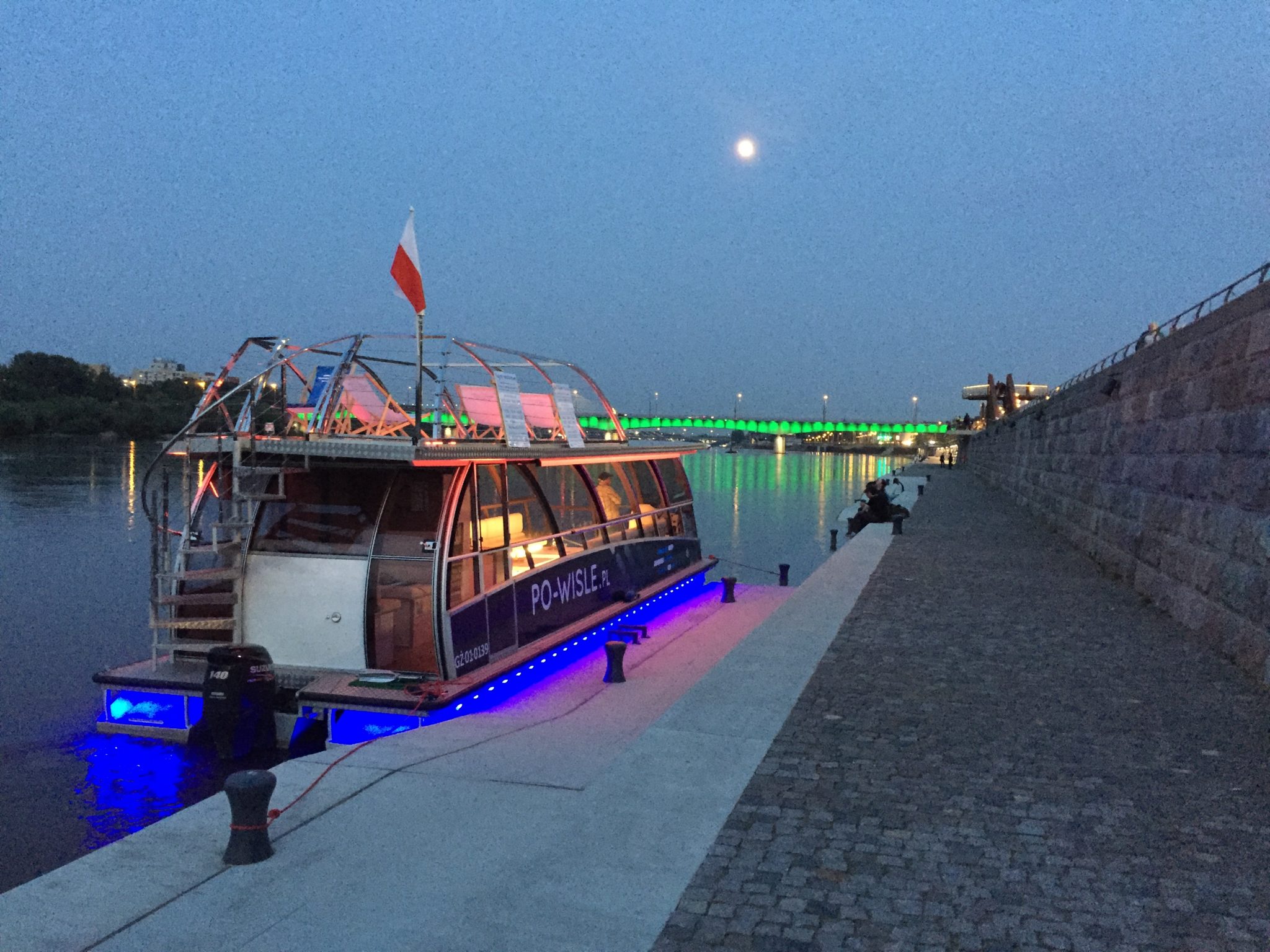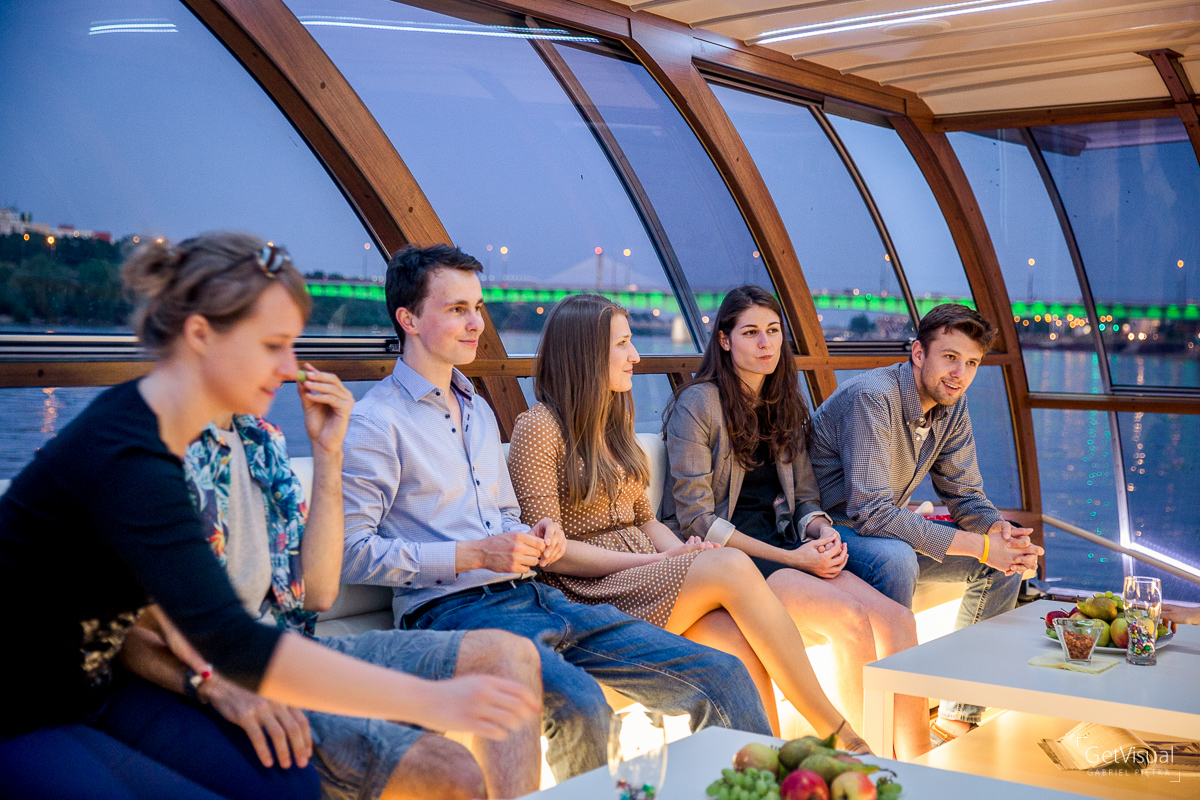 Below is the list of planned cruised for the next few days. Click on "wieczorny/evening" to enter selected cruise to buy tickets.
Brak rejsów / No cruises
See you on board !